May 2. General survey of liquid chlorine market in some parts of China
[gede chemical industry network chemical finance and economics] domestic liquid chlorine market price trend is stable, the construction of field equipment has been maintained at a high level recently, the spot supply of liquid chlorine in the field is normal. Recently, because the downstream chlorine consumption enterprises are still mainly in need, the situation of liquid chlorine manufacturers is relatively poor. Liquid chlorine in shandong district currently mainstream market price negotiations for 1-50 yuan/ton, the field about general, liquid chlorine in hebei area to discuss the mainstream of 50-100 yuan/ton, in northwest gansu and liquid chlorine market price 300-400 yuan/ton, henan region price of 50-100 yuan/ton, jiangsu to discuss the mainstream in 50-100 yuan/tons, anhui region to discuss the mainstream of 200-300 yuan/tons.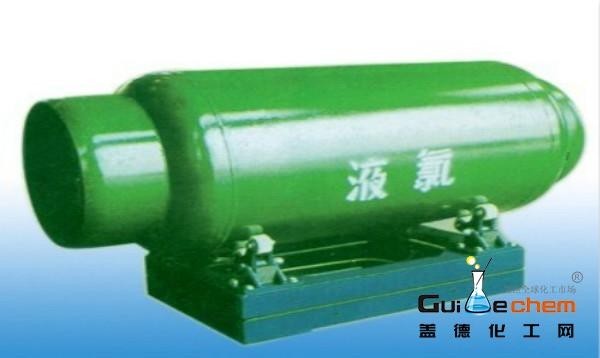 Overview of liquid chlorine market in some parts of China on May 2:
Jiangsu daiwa chlor-alkali plant started half, the main liquid chlorine plant in the factory at 1-50 yuan/ton, the factory shipment better.
Shandong dongying co., LTD. Has started to operate the chlor-alkali plant normally, and the price of liquid chlorine around the mainstream is 1-50 yuan/ton.
The construction of chlor-alkali plant in Inner Mongolia is normal. At present, the factory's liquid-chlorine price is about 1-50 yuan/ton, and the factory's shipment is general.
Shandong yangcoal hengtong liquid chlorine mainstream local delivery quotation is 1-50 yuan/ton, good delivery, actual transaction can be negotiated.
Henan what installation starts normally, liquid chlorine mainstream leaves factory price 200 yuan/ton or so, actual clinch a deal can negotiate, manufacturer shipment circumstance is general.
Shandong jinmao aluminum liquid chlorine mainstream factory price is about 1-50 yuan/ton, the actual transaction mainly talks, the manufacturer good shipment situation.
Market summary: original salt market price low, domestic original salt excess capacity, the market price has been at the low level, low price for the downstream chlor-alkali industry lost a certain role of support, but the liquid chlorine market price is less affected by the original salt market; The price of downstream products methane chlorides has been running steadily this week. The construction of chlorine-consuming enterprises in shandong province has increased, and the demand is still mainly based on just demand. Epoxy propane manufacturers according to the need to purchase, the market price stable operation, has not formed a bad for the liquid chlorine market, the liquid chlorine price maintains low. Recently, the demand for chlorine products in the downstream is just in need, and the construction of the equipment in the liquid chlorine field remains high. Recently, the situation of goods delivery in the liquid chlorine market is relatively poor, and it is estimated that the market price of liquid chlorine will remain low.